Pinterest favorites
July 16, 2014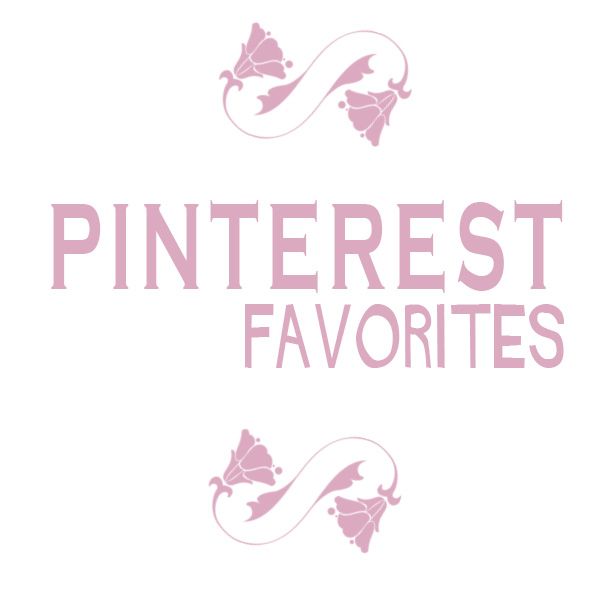 My agenda is quite hectic these days and it is even getting worse the upcoming weeks. But whenever I have some free time, I kill it with Pinterest - who doesn't these days!? Even my dah'ling boyfriend created an account. But anyway, my creative mind and heart are spinning wildly with ideas, which is usually the case with me in summer time.
I am such a chaotic person with a memory like a sieve and it has happened way too often before that I forget ideas and concepts dripping in brilliancy if I do not write them down at thát moment. This usually happens at night, but sometimes people can spot me in the middle of the street penning down some creative ideas in my little booklet that I carry around (and which I usually forget to put in my bag, too.)
As said above: usually these visions of brilliant creativity happen at night when I am just about to fall asleep (ofcourse, my body is never really accommodating to me), so if I do not write them down, I have forgotten about them when I wake up the next morning. Hurray for modern technology and hurray for the Pinterest phone app, 'cause sometimes I have to Pinterest in the middle of the friggin' night, (after my eyes delivered a struggle with the lightning of my smartphone) to immortalize the idea, because my little booklet is somewhere lost in probably one of the many handbags I carried at whatever day.
Anyway, here are my recent Pinterest favorites :-)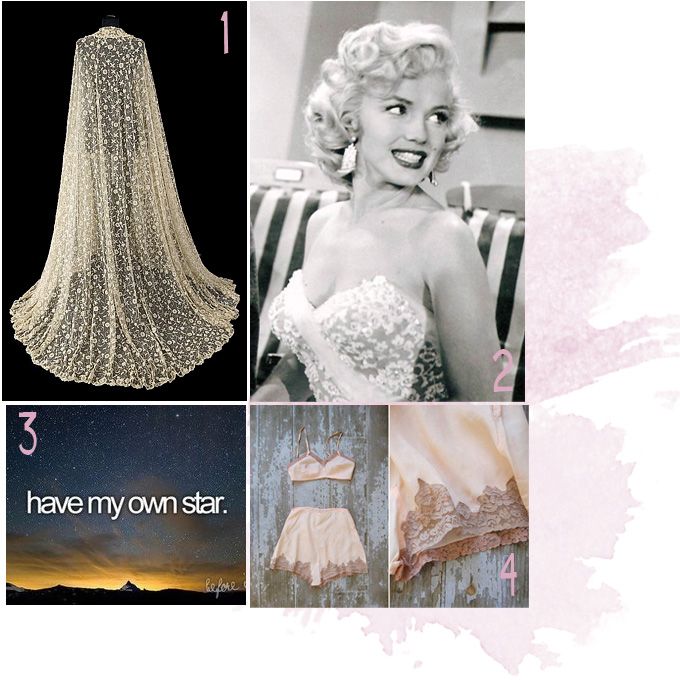 1.
Norma Shearer's lace cape for her personage Marie Antoinette (1938)
||
2.
A lovely photo of Marilyn Monroe in the Jack Benny show (1953)
||
3.
One of my favorite bucket list wishes
||
4
.
A gorgeous 1930s lingerie set.
5.
A gorgeous photo of Dita von Teese. I absolutely love the colors and immediately inspired me for a Halloween photo for this year.
||
6.
Beautiful pink Dahlia's I wish to grow in my own garden someday.
||
7.
My favorite quote I came across on Pinterest the past week. It says so much.
||
8.
Another gorgeous photo of Dita that I absolutely love; look at the gorgeous color scheme, the soft lightning and her white skin and serene expression.
||
9.
I love this photo of Louise Brooks and it almost brought me to the brink of cutting my hair in this Dutch bob
(yes that's what it is called)
and dye it black. I have some sort of hair crisis lately!
10.
Lately I am very buzy with educating myself in food photography. Although photos of food in a pristine and clear surrounding are considered the best, I absolutely LOVE, love,
love
the dark and moody ones. The still life kind of photos. Beautiful!
||
11.
The gorgeous costumes of the movie Ziegfeld girl (1941) never bore me, even though I have seen them so often. They are designed by Adrian, and eversince I have a fascination for stars; these costumes are just so
me
.
||
12.
The lovely necklace of Vanessa Ives, played by Eva Green, in the lovely serie Penny Dreadful. Gave me much costume inspiration for some lovely upcoming festivals. The serie is an absolute must-watch!
Really!