This week's Pinterest favorites
May 14, 2014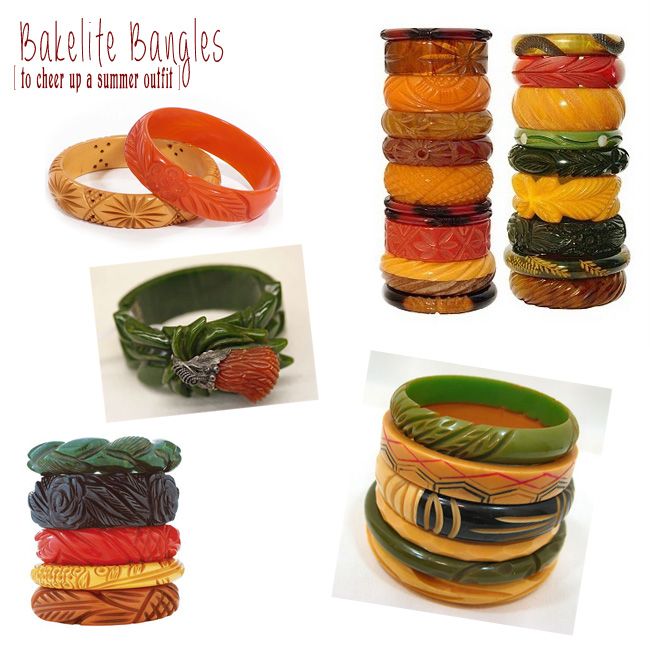 I have always loved the cheer-y bakelite bangles of the 1930s and 1940s. They are requisite for a 1940s summer ensemble. One can't have too many bangles, especially Bakelite. Don't you think?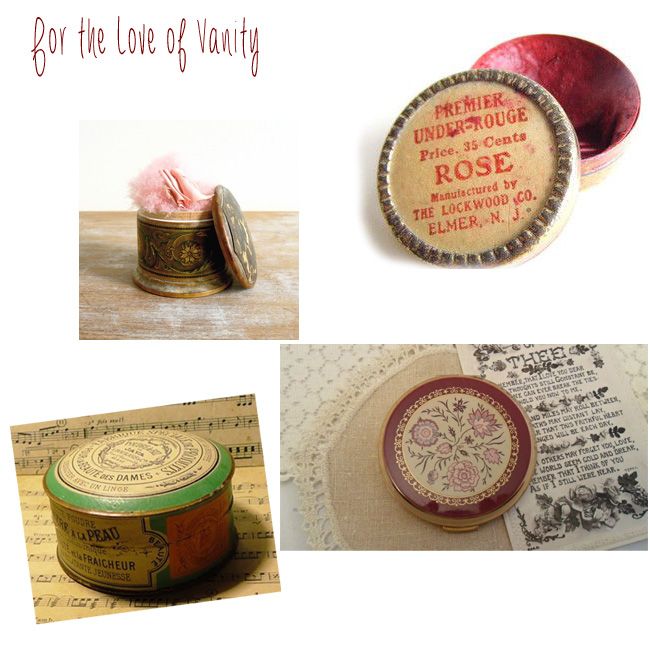 In an interview I had with Viva magazine in 2012 (and which can be found at my
In the media
section of this blog which has been updated recently), I stated that I only use products that were already existent in the 1920s/1930s/1940s. What is even better, and what also looks so beautiful on my vanity table, are real old products. I love, love, love vintage powder compacts - which are by far prettier than those manufactured today. On my vanity table you'll find all sorts of lipstick cases, powder boxes and puffs, old shampoo's, perfumes, hair clips, brushes, pocketcombs, rouges, etc, from the mentioned era's.
One of my favorite novels is Alice through the looking glass (the sequel to Alice's adventures in Wonderland.) As a little child, I was constantly bumping my head into a mirror, hoping that, just like Alice, I would dissapear to a wonderland. Alas! Also Alice's adventures in Wonderland was one of my favorite tales, and despite being grown up now and never having been able to enter that wonderland, I never lost my appetite for it. When I came across some photos on Tumblr of a Alice in wonderland themed tea party, I immediately pinned them down with my pin button. It won't take long for Ben and me to move house now, and if all goes well, the house has a garden. As a housewarming, this theme will definitely be an option!