Today's outfit
November 23, 2012
Just a small postlet with an outfit picture!


All clothing are trifted and originally forties and thirties.
To make this postlet not thát small I want to tell you how very happy I am with some presents my boyfriend bought for me! Together we are looking for a home in Zutphen and we are very busy searching things from the thirties and forties to decorate our entire home with, we want to live as nostalgic as can be. We already found amazing stuff, and Ben has a huge amount of stuff from his grandmother (like her magazines she read at the thirties , jewellery, christmas decorations, aprons and whatever more. We don't only thrift on fleamarkets or recycle stores, but we can get a great deal from the internet. While Ben was searching the net to expand our collection he came across a few things - like old porcelain switches - he thought I might like!

I was enormously excited when he told me he bought these two things below also for me.
This little recipe booklet with Ginger on the cover.
And a rare 1930s lot with songsheet magazines.
And, talking about recipes:
When I was searching for some more information about Ginger's personal life and what she liked to eat etcetera, I came across a very nice book called "Favorite foods of famous stars" from 1934. It contains the favorite dishes of famous stars back in that day. The book is very hard to come by or quite expensive.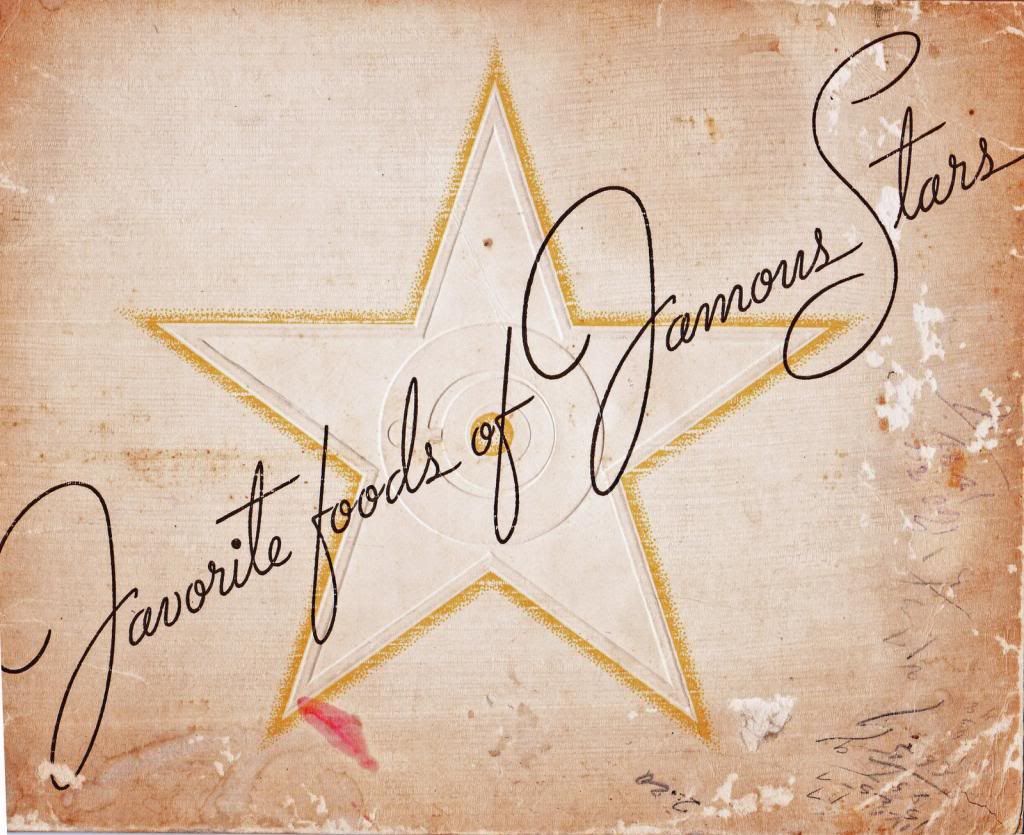 Ginger is also in it, and I decided I want to cook every month a meal that is in the book (online are great copies of it and I want to print them and make the book myself). Starting off with Ginger. One of Ginger's favorite dishes were veal birds. I had absolutely nó idea what veal birds could be and searching on Google didn't made me any wiser. Finally after an hour (or so) I knew what it was. And surprise, surprise... it's meat from my own country; the Netherlands - we call it slavink or blinde vinken. It still isn't very known in other countries, so I am quite amused Ginger Rogers liked a Dutch dish. I will make her recipes probably this month, and ofcourse I'll write it here!