New old shoes and a stroll
November 28, 2012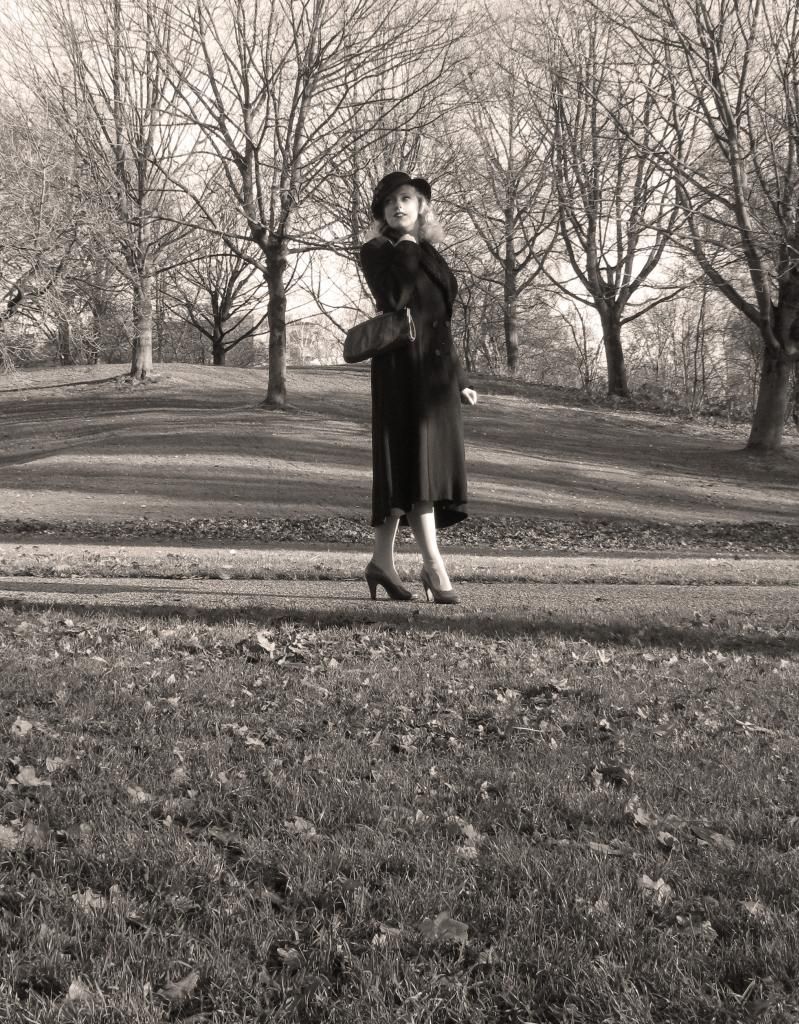 { Click for enlargement}
Yesterday evening one of my biggest obsession arrived in the mail; new vintage shoes. Last week I bought snakeskinned pumps on Marktplaats and couldn't wait till they would arrive at my house. Ironically enough, I didn't knew that these shoes belonged to someone I know from the internet! It was the lovely Jolanda, who shares the same passion as me. Unfortunatly ( but fortunatly for me) the shoes were too big for her.
The shoes fit me perfectly and are so easy to combine with a snakeskinned bag I have for quite a while now.
The weather was so lovely today; the sun shines, the air is blue with here and there a small cloud, twittering birds and no wind. It wasn't cold at all. So I took my new shoes out for a walk!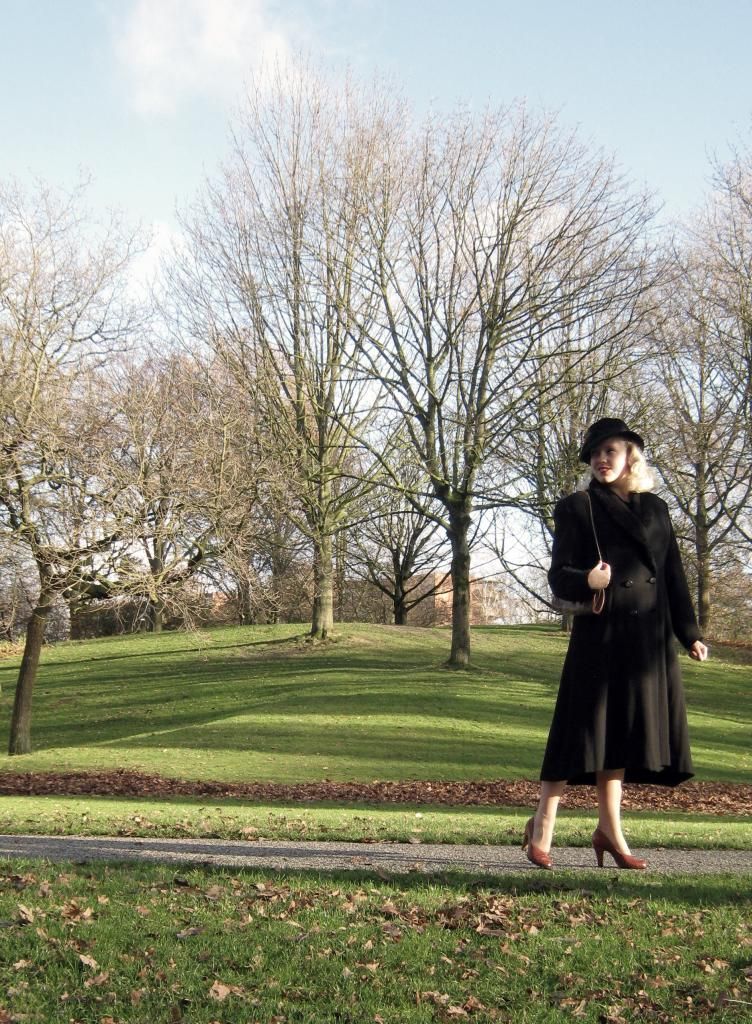 Everything I wear is original.
My coat with astrakhan collar is from the late 1930s and my hat is from the 1940s.
The purse is also from the 1940s and the shoes aswell. My stockings are also 1940s but I should be really careful with them, as I noticed they are almost at the end of their rope.